nCRC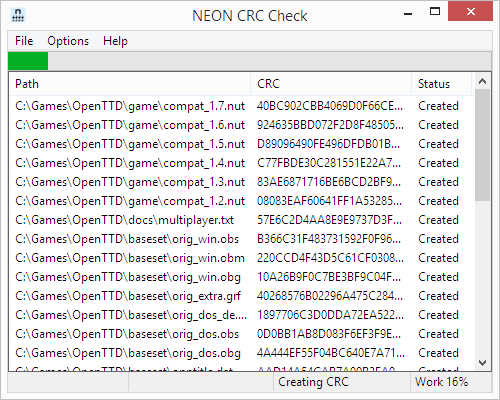 Software to create hash files and after check (data verification).
Description
Useful on readonly data like: media library, non-compressed archives.
Use CRC32C faster but unreliably, use SHA3-256 recommend (default option).
If your processor support SSE4.2 CRC32C work faster.
On this moment program work only absolute path. In future add additional algorithm SHA-1 and SHA-256.
Usage and Installation
This software portable.
You may switch between CRC32C (fast) or SHA3 (slow) in menu.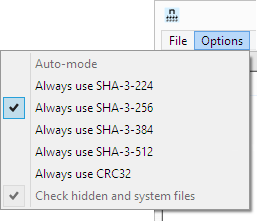 First need scan folder and save file in *.ncs format, after this you may check files.
System requirements
Download
Version history
License
THE SOFTWARE IS PROVIDED "AS IS", WITHOUT WARRANTY OF ANY KIND, EXPRESS OR IMPLIED, INCLUDING BUT NOT LIMITED TO THE WARRANTIES OF MERCHANTABILITY, FITNESS FOR A PARTICULAR PURPOSE AND NONINFRINGEMENT. IN NO EVENT SHALL THE AUTHORS OR COPYRIGHT HOLDERS BE LIABLE FOR ANY CLAIM, DAMAGES OR OTHER LIABILITY, WHETHER IN AN ACTION OF CONTRACT, TORT OR OTHERWISE, ARISING FROM, OUT OF OR IN CONNECTION WITH THE SOFTWARE OR THE USE OR OTHER DEALINGS IN THE SOFTWARE